Chelsea Flower Show
The RHS Chelsea Flower Show was back, with an unfamiliar September date, and we were delighted be work with a number of designers at the world's most prestigious flower show.
Artisan Gardens
Adam Woolcott and Jonathan Smith (The Grey Gardeners) have created a garden to celebrate 90 years of British guide dog partnerships with an emotive, wildflower garden. Ferns and dark foliage plants feature and are contrasted with colourful meadow planting, predominantly of British native species, including our Practical Native Mix Instant Hedge. With its dog-friendly planting, this is a simple but striking and memorable garden.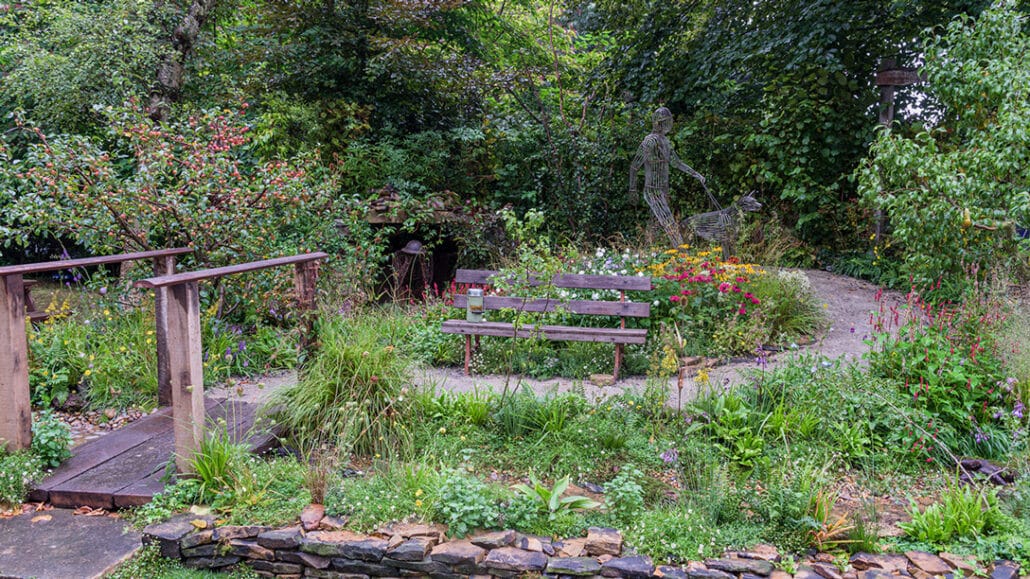 Container Gardens
Multi award-winning garden designer Paul Hervey Brookes mentored five newly qualified designers for this new category. Targeting the increasing number of people choosing to use containers to maximise their outdoor space at home, and those who rent and want to take their gardens with them when they move home. Each garden is just 4m x 3m, enclosed by Practical Beech Instant Hedge, a gravel or slate floor and include repurposed IBC containers.
The Hot Tin Roof Garden designed by Ellie Edkins was inspired by a life lived by the beach, but designed for an urban area.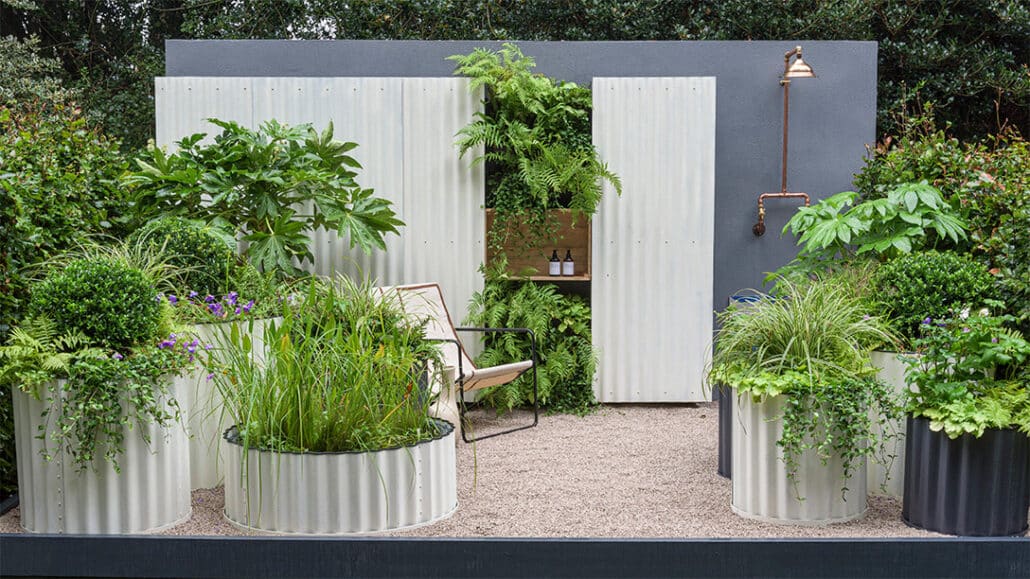 Pop Street Garden by John McPherson created a vibrant, playful garden, inspired by pop art and jump-starting the transition from 'lockdown to on-the-town'.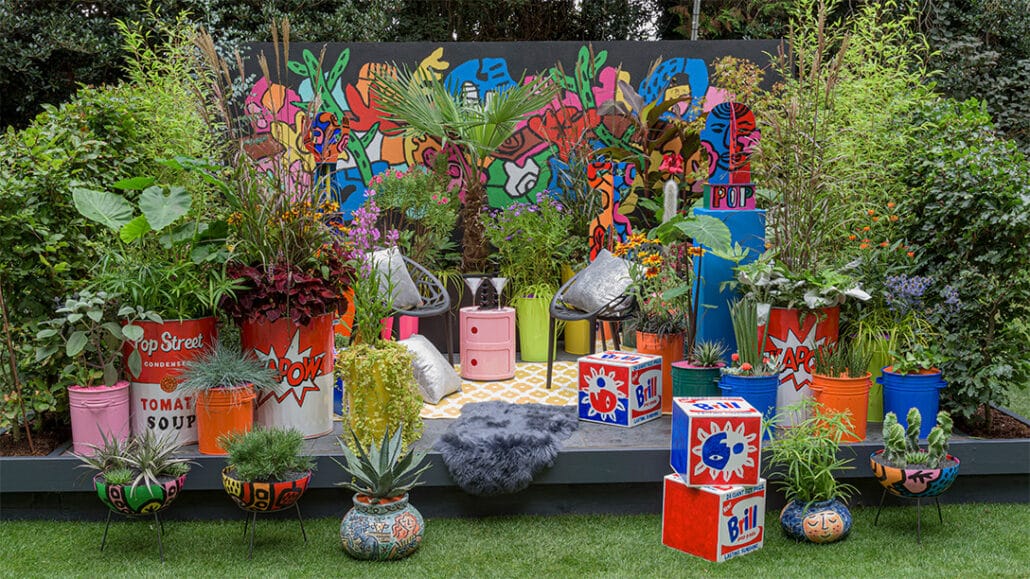 The IBC Pocket Forest designed by Sara Edwards was reminiscent of Milan's Bosco Verticale, an urban pocket forest and haven for wildlife.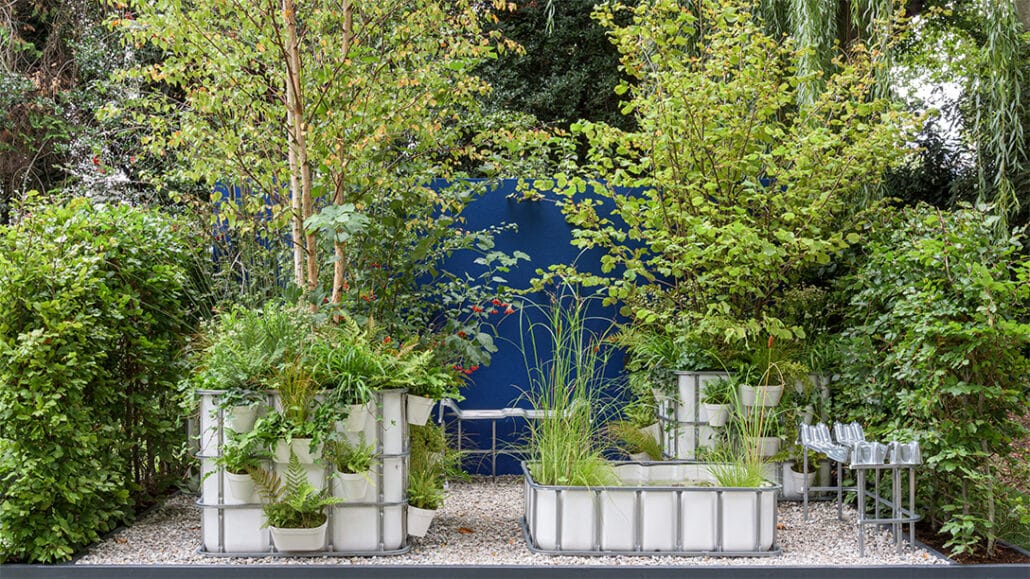 A Tranquil Space in the City by Japanese designer Mika Misawa evoked a sense of tranquillity, an autumn seasonal celebration and a way of contemplating life.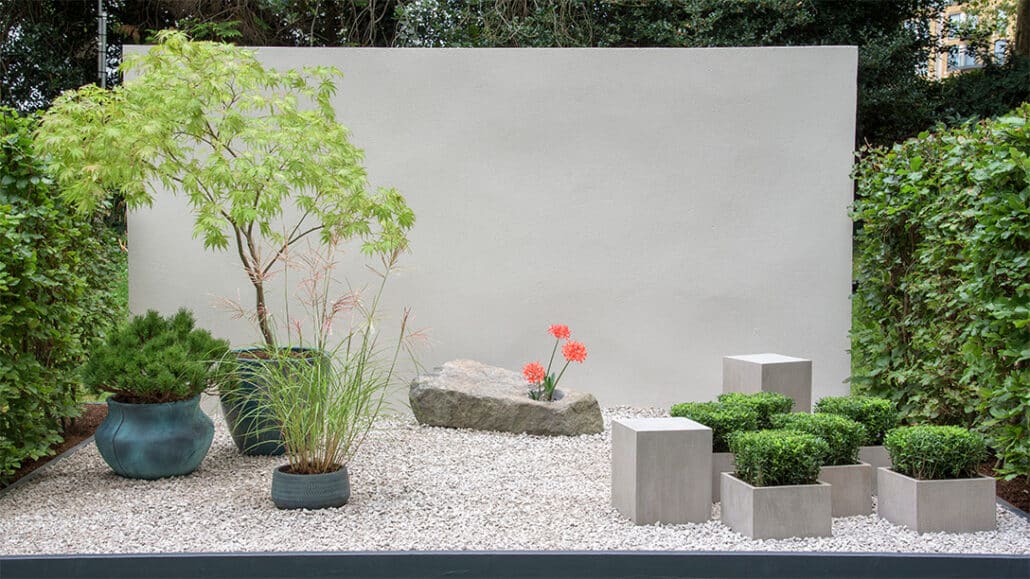 The Stolen Soul Garden from Anna Dabrowska-Jaudi where human emotions were given form in this garden, which seeks to draw attention to 'invisible' mental health issues.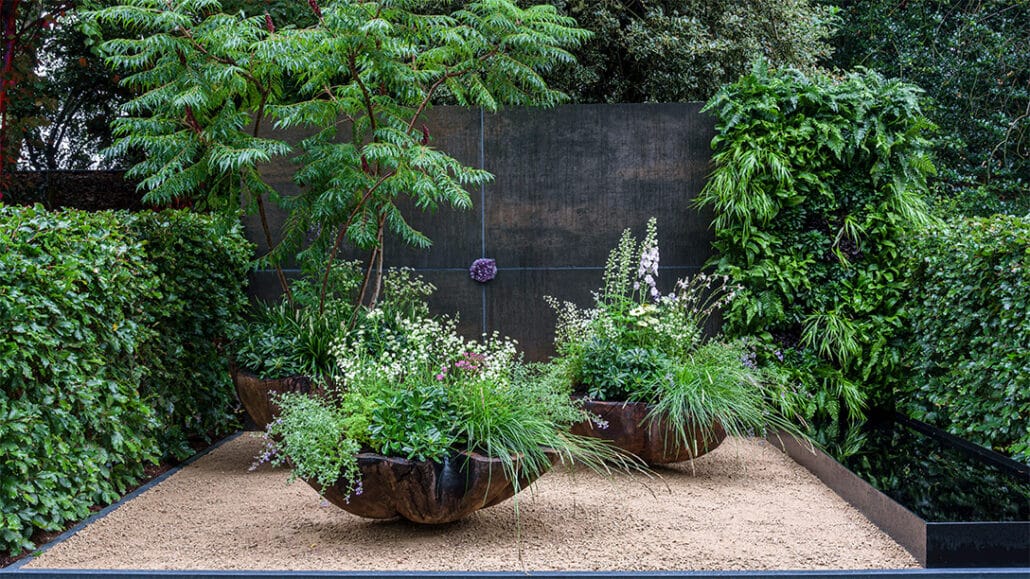 Great Pavilion
Dave Green created the Mains2Rains installation in the discovery zone inside the Great Pavilion about water management in gardens.  We have supplied Practical Native Mix Instant Hedge plus individual Thuja plants.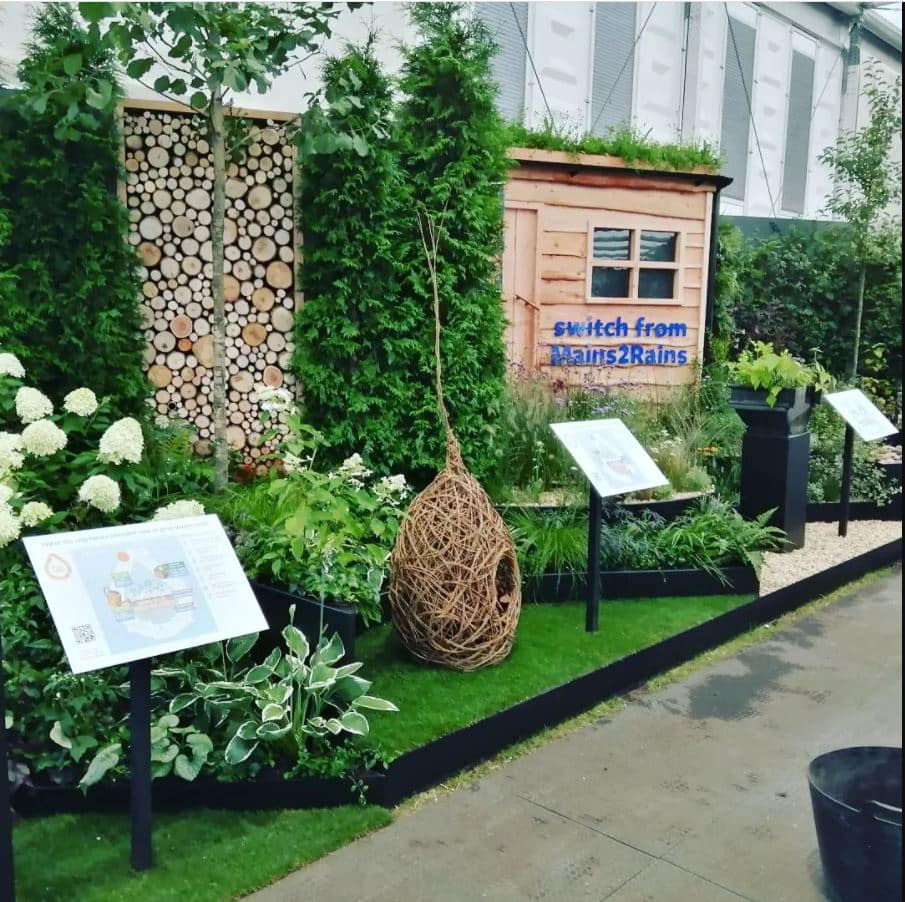 You can see these gardens, and much more of the Chelsea Flower Show, in the BBC's comprehensive TV coverage on the BBC iPlayer.
Talk to our Horticultural team about how Practical Instant Hedge™ could be right for your own garden.
Simply email us on hedge@pracbrown.co.uk
https://www.pracbrown.co.uk/wp-content/uploads/2021/09/Chelsea-Flower-Show-logo.jpg
549
549
Marketing
/wp-content/uploads/2015/12/Practicality-brown-white-logo4.png
Marketing
2021-09-21 14:22:53
2021-10-11 10:12:28
RHS Chelsea Flower Show 2021