Instant Hedge from Practicality Brown
We are growers of the Practical Instant Hedge™ and also supply other mature Instant Hedges including the Elveden Instant Hedge™.
Instant Hedges
Practicality Brown have specialised in Instant Hedge for over 20 years, providing immediate impact and maturity to many private gardens and landscaping projects. Our Instant Hedges are pre grown and sold by the linear metre, rather than as individual plants.  Our mature hedges are available to plant all year round and are supplied between 0.8m and 1.8/2m high.
We have now developed our own mature range of Instant Hedge grown in hedge bags by us in Iver, Bucks. Please see our Practical Instant Hedge™ page for details of this high end, easy to plant, Instant Hedge. We are also continuing to supply Instant Hedges from various other growers as well so we are sure to be able to cater for any of your hedging requirements.
Hedging Plants
We can also supply beautiful individual hedging plants and elements for different applications and extreme heights of up to 6 metres; see our Projects page or News Blog for examples of our work.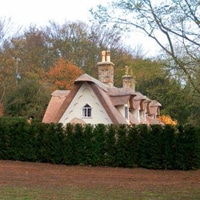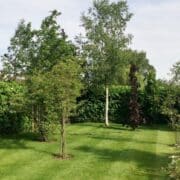 Hedging and Trees
"A big thank you to your team. Everyone was extremely professional, personable and responsive. Steve was excellent in making suggestions and coming up with a planting plan. Conrad was equally consultative during the planting process when we re-ordered the shrubs for the back garden once we had them on site and worked with us on positioning the front hedge. Everything looks great and we couldn't be happier with the screening set up in the back garden – most importantly, our neighbour loves it!! As Steve knows, we have another project on the go at the moment – we will be in touch next year once we start the landscaping process and need to address another screening challenge." SB