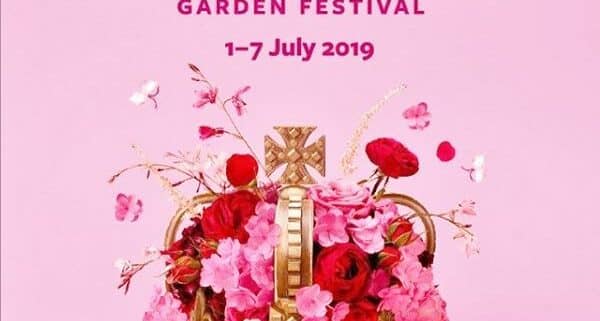 Practicality Brown at RHS Hampton Court
Every year, Practicality Brown have the pleasure of working with talented Garden Designers at the RHS prestigious Garden Shows and this July we are supplying six gardens at Hampton Court with 75m of our Instant Hedge as well as five semi-mature trees.
Five gardens are using our Practical Native Mix Instant Hedge, which has plants that are all native to the UK, reflecting traditional country hedgerows and are therefore very wildlife friendly. Grown here at our nursery in Iver, we have taken great care with these instant hedging solutions to supply a premium quality product.
BBC Spring watch Garden (Feature Garden)
This special Feature Garden has been designed Jo Thompson and is inspired by Kate Bradbury's wildlife garden for BBC Spring watch. British gardens cover an area bigger than all of the country's nature reserves combined which is being represented in the BBC Springwatch Garden, as it shows three gardens belonging to different neighbours. Each with its own character and features to attract wildlife, working towards a common cause through gardening. Our Native Mix Instant Hedge reinforces this wildlife benefits. Built by Bespoke Outdoor Spaces
Through Your Eyes (Show Garden)
This Show Garden, designed by Lawrence Roberts and William Roobrouck of Elements Garden Design, aims to provide an immersive and unique experience for the show visitor. The garden is overlooked by a large sculpture than can be entered, allowing each person a moment alone to contemplate the garden and its message. Mental health, age, family and friendships are all addressed in the garden through the materials and the choice of planting. Our Native Mix will form the borders to this thoughtful garden. Built by Shrub and Stone.
The Naturecraft Garden (Lifestyle Garden)
Designed by Pollyanna Wilkinson, and inspired by botanical crafts, the garden explores how we can create beautiful objects from the plants that we grow. Crafts include natural dyes, herbal medicines, flower pressing and willow weaving. As well as their decorative value, the plants in this country garden all have a purpose, whether it be medicinal, edible or practical. Our Native Mix instant hedge creates a framework for the garden's features, which form a sanctuary where creativity can thrive. We have also supplied the trees for this beautiful garden. Built by Burnham Landscaping.
The Urban Pollinator Garden (Lifestyle Garden)
The garden, designed by Caitlin McLaughlin, will be a magnet for bees and other insects, fusing design, function and wildlife-friendly values. After a long day at work this garden is designed to offer a place for the owners to relax, connect with nature, and surround themselves with pollinators, without the pressure of keeping bees themselves. Our Native Mix Instant Hedge helps to support a range of wildlife and promote biodiversity. Built by Conway Landscapes
After the festival, the garden is being rehomed at Cransley Hospice in Kettering, Northamptonshire, for patients, visitors and staff to enjoy.
Stop and Pause Garden (Lifestyle Garden)
Designed by Dave Green, this garden is a calm, still and quiet space which lends itself to improving mental wellbeing and meditation opportunities. Surrounded by trees, the space has a slightly secretive quality, hiding its sense of tranquillity within. At the centre, a reflection pool, surrounded by soft woodland planting, adds to the relaxed feeling. Seating areas create places to stop, pause and reflect while enjoying the sight, sounds and smells of nature. Our Native Mix Instant Hedge is integral to the design. Built by PC Landscapes.
After the show, the garden is being donated to Solihull Hospital Charity and will be reconstructed in the hospital grounds.
The Lower Barn Farm Outdoor Living Garden (Lifestyle Garden)
This garden is a nod to the growing trend of outdoor living and alfresco dining, designed with a young couple in mind. Designed by Robert Grimstead, its features an almost seamless terrace within the garden and an outdoor kitchen for an alfresco dining experience, providing the ability to cook and socialise with friends. A reflective gravel pool creates a sanctuary away from the hustle and bustle of everyday life. UK grown Purple Beech Instant Hedge provides a framework to this stylish garden. Built by Lower Barn Farm
Inspired?
If you would like a garden inspired by RHS Flowers Shows please contact us on 01753 652022 or email to talk to our friendly Horticultural team.
See more about these gardens on the RHS Hampton Court Garden Festival web page
Good Luck
We wish all the designers, builders and volunteers a successful build and look forward to seeing their fabulous projects come to life and see the results in real life and on BBC TV coverage.
https://www.pracbrown.co.uk/wp-content/uploads/2019/06/RHS-image.jpg
600
600
Marketing
/wp-content/uploads/2015/12/Practicality-brown-white-logo4.png
Marketing
2019-06-19 10:29:24
2019-06-25 09:26:23
RHS 2019 Hampton Court Garden Festival